Pump dredges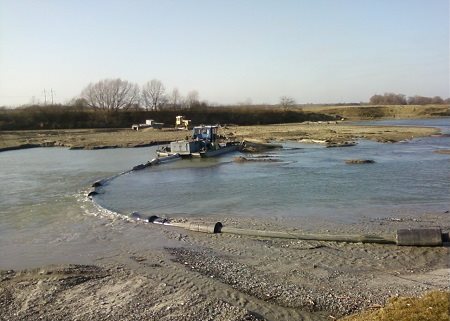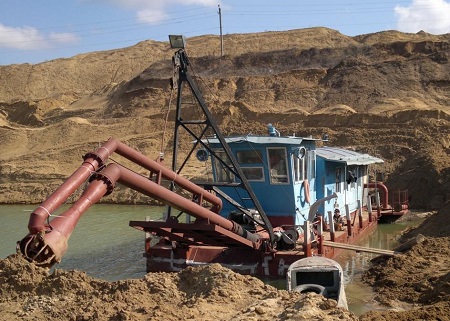 We practice the design of mining systems of pump dredges, the development of design documentation, as well as the production of tools and equipment for dredge heads, which, depending on the mining conditions and the physical and mechanical characteristics of the extracted soil, can be equipped with jet pumps (ejectors), jet and other types of disintegrators. When designing dredge heads, we take into account the specific factors of the formation of erosion and suction flows in the underwater face. As a result of the head-capacity curve construction, we carry out the justification and selection of dredge and water pumps, pulp pipelines and water pipes, stop valves and testing instruments.
Our qualification in this area of activity is based on the completed dissertation researches, monographs, books, engineering calculation methods, scientific articles, as well as on many years of experience in the design of pump dredges and the presence of machines introduced into production.
The list of the main works performed by us is given below.
Calculation of parameters of hydrotransport systems and erosion of the pump dredge MZ-16E;
Substantiation of the parameters and development of the project of the dredge head with pump dredge Gru 800-40;
Justification of rational parameters and selection of equipment for hydro-mechanized development of the Oleksandrivka sand deposit (site No. 2 "Novyi");
Substantiation of the parameters of the mining system and development of the jet dredge head ZNS 630-90.
Substantiation of rational parameters and development of design documentation for the pump dredge head MZ-8 with a jet disintegrator.
Calculation of the hydrodynamic and design parameters of the injector in the suction line of the pump dredge SSB 500/440.
Development of the jet dredge ZNS 300-120 project by replacing the mining system and dredge head on the floating base of the pump dredge MZ-11.
Development of a project for the modernization of the hopper marine dredge "Pechora" and its equipment with a dredge head with a spray disintegrator.
Project for the modernization of the hopper marine dredge "Pechora"
Project for the modernization of the hopper marine dredge "Pechora"